URGENT NOTICE:
Due to the risk of spreading COVID-19 we have suspended all elective healthcare and surgical services. Our office remains open for urgent care and medication refills. We are also restricting lobby traffic at this time and are keeping our door locked. Please call our office for additional instructions. Upon arrival please remain in your vehicle and call our reception desk at 803-469-6077.
Telemedicine Service: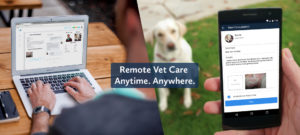 Welcome to Advanced Veterinary Hospital
Advanced Veterinary Hospital has been owned and operated by Christy Gerard, DVM since 1998. Dr. Gerard has over 25 years of experience as a licensed and federally accredited veterinarian and has been in the pet healthcare field for over 35 years.
As a single-doctor hospital we strive to provide personal care where you can get to know your pet's doctor and we can get to know you. Dr. Gerard personally oversees your pet's healthcare experience whether seen on an outpatient visit or during hospitalization.
We will take the time to explain your pet's needs and our recommendations to ensure that you understand your pet's healthcare. Our staff will treat you and your pet with care and compassion.
Dr. Gerard stays up to date with the latest information on veterinary healthcare and attends frequent continuing education seminars. We utilize the latest techniques and equipment to improve patient outcomes, safety and comfort.
Dr. Gerard maintains membership in the American Veterinary Medical Association, the South Carolina Association of Veterinarians, the International Society for Companion Animal Infectious Disease and the International Veterinary Academy of Pain Management.