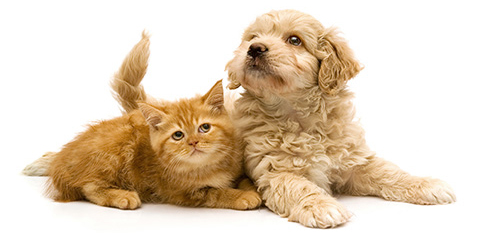 As a client of Advanced Veterinary Hospital you can expect us to treat your pets like family and to receive our full attention to you and your pet.
If this is your first visit with us please arrive a few minutes prior to your appointment to allow time for paperwork. You can download our Client Registration Form from the website and fill that out in advance. Please also download and fill out the primary complaint form if your pet is ill or if you will be leaving your pet with us for the day. Don't forget to bring any medical records you have on your pet so we will have a complete medical history.
Please be sure to have your pet on a short secure leash or in a carrier when you arrive for their safety.
During your appointment Dr. Gerard will take a detailed history of your pet and will ask you questions about your pet's health, diet, medications and previous illness. He will perform a complete physical exam of your pet and will discuss the results with you in detail.
Dr. Gerard will then discuss any recommendations he has for your pet such as diagnostic tests, immunizations or medical treatments and he will go over the costs of care with you carefully. The majority of these services are often performed in the exam so you and your pet can be as comfortable as possible with our care.
At the end of your visit we will always ask if you have any question because we want you to completely understand your pet's healthcare and all of our recommendations.
While our goal is to see our clients and patients on time for their appointments we occasionally have emergencies arise and critically ill or injured pets always take priority.
We look forward to seeing you and your family soon.